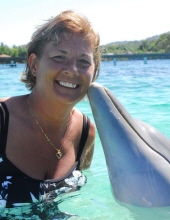 Obituary for Terri Jean Franklin
Terri Jean Franklin, passed peacefully at home in Bridgewater on Sunday, August 26th, 2018.

She is survived by her daughters: Deanna M. Paul (38), Danielle M. Wott (37), Jessica R. Costello (29) and her grand-children: Carrington M Hristov (18), Joshua M. Ohler (17), Colton J. Wott (9) and Chloe E. Pascetta (10); her siblings: Rebecca Scott, Norman Atkins and many cousins.

Terri was a competitive bowler and enjoyed vacationing in the Caribbean. She loved her loyal companion, a Yorkshire Terrier, Rascal. She was a wonderful mother, sister, grand-mother and friend. She will be greatly missed and forever loved in our hearts.

All services are private.