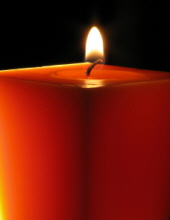 Obituary for Richard W. Buckley
Richard W. Buckley, 78, of North Easton, passed away Monday, August 20, 2018 at the Life Care Center of West Bridgewater. He was the husband of the late Martha (Bower) Buckley.

Born July 27, 1940 in North Easton, he was the son of the late Joseph J. Buckley and Mary A. (Morgan) Buckley. A lifelong North Easton resident, he graduated from Oliver Ames High School.

Richard worked for the North Easton Department of Public Works for many years.

The family of Richard would like to thank the Life Care Center of West Bridgewater and Dr. Brian Dalton for all the care they gave to Richard and his family.

He is survived by his siblings, Thomas F. Buckley of FL and M. Patricia Condon of North Easton; his nieces and nephew, Annamaye Buckley Clonts, Sara Buckley Carlson, Maureen Abramson and Shaun Condon; his brother and sister in laws, Shirley Buckley, Ann Buckley and Douglas and Ellen Sharp; his close friends, Rick and Ann Martin and Doug and Sheila Martin; he is also survived by many grand nieces and nephews. He was the brother of the late J. John Buckley and James M. Buckley.

A private funeral service was held in the Russell & Pica Funeral Home, 165 Belmont St., Brockton with interment in Immaculate Conception Cemetery, North Easton.