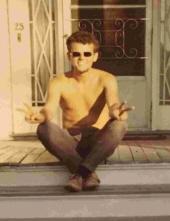 Obituary for Michael P. Mack
Michael P. Mack, 73, of Bridgewater passed away peacefully after a brief illness on May 10, 2018 at the Veterans' Hospital in West Roxbury.

Michael was born in Brockton to Wilson and Mary Mack. After graduating from Cardinal Spellman High School, he went on to earn a B.A. from Bridgewater State College. He then bravely served his country in Vietnam as a soldier in the 101st Airborne Division. Upon returning home, he went to law school, earning a J.D. from the University of Maine and LL.M from Boston University. He practiced as a criminal attorney for over 40 years, and also took pride in his work as a mason.

He is preceded in death by his parents, his brother Timothy, and his son Jeremiah who died while serving in the Peace Corps doing masonry work in Niger.

Michael is survived by his brother Daniel, his daughter Chelsea, and his two grandchildren Myles Jeremiah and Martha Jane. He will also be greatly missed by other relatives and many dear friends, neighbors, and colleagues.

If he could, Michael would assure us all that he is now cashing all winning tickets up at the "great racetrack in the sky."

In lieu of flowers, donations may be made to honor and continue the construction work that both Michael and his son took great pride in. Consider giving to the Jeremiah Mack Memorial Fund: online at https://www.peacecorps.gov/donate/memorial-funds/
or by mail to Peace Corps Memorial Funds, 1111 20th Street NW, Washington, DC 20526.


Following Cremation a short service will be held on Monday, May 21st at 2:30 p.m. at the Committal Shelter of the Massachusetts National Cemetery, Connery Avenue in Bourne, MA 02532.
Previous Events
Graveside
VA National Cemetery
Connery Avenue
Bourne, Massachusetts 02532