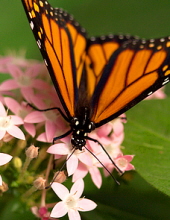 Obituary for Lois E. (Bates) Andruk
Lois Elizabeth (Bates) Andruk, 78, passed away of glioblastoma multiforme on May 5, 2018 in her home in Bridgewater, MA.

Born November 19, 1939 in Brockton, MA, to the late Arlene E. and Stephen W. Bates. She graduated from the Brockton Hospital School of Nursing in 1960 and was a pediatric Registered Nurse at Signature Healthcare Brockton Hospital for 40 years. Lois was married to Bohdan "Dan" Andruk for 57 years.

She is survived by her son, Jon S. Andruk of Berkley, MA; daughters, Amy E. Dandrea of Lakeville, MA and Laurie J. Loftus of Raynham, MA; brother, David W. Bates; and sisters, Cheryl R. McCluskey and Beverly A. Ferris. Lois was devoted to her grandchildren: Jillian Andruk of Berkley, MA; Kaye, Evan and Ryan Dandrea of Lakeville, MA, and Ivy, Joy, Eve and Michael Loftus of Raynham, MA.

While raising her children and working nights, she lovingly cared for numerous foster newborn babies while they awaited adoption. Lois was a voracious reader and life-long learner. She maintained a beautiful and extensive flower garden. Donations in Lois's name to the Massachusetts Society for the Prevention of Cruelty to Children are appreciated, https://www.mspcc.org/donate/ At Lois's request, there will be no services.