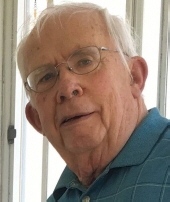 Obituary for Robert R. Kwash
Online Obituaries


Robert R. Kwash, 77, of West Bridgewater, passed away Wednesday, December 27, 2017 at the Life Care Center of West Bridgewater. He was the husband of Maureen Kwash.



Born October 6, 1940 in Manchester, Connecticut, he was the son of the late Leo and Anne Kwash. Raised in Manchester, he attended St. James School, Manchester High School and Boston College. He served in the United States Army during the Vietnam War.



Robert was an Auditor working many years for Wells Fargo.



He has been a West Bridgewater resident for 46 years and a communicant of St. Ann's Church in West Bridgewater. He was an avid sports fan.



He is survived by his wife, Maureen Kwash; his sons, Daniel R. Kwash and his wife Christina of West Bridgewater and Brian A. Kwash and his wife Marie of Greenville, Rhode Island; his grandchildren, Emily, Cody, Julie, Mary, Catherine, Michael, Zachary and Jacob; his sister, Ann Zajchowski of South Windsor, Connecticut.



Funeral Information


A funeral mass will be celebrated for the repose of his soul at St. Anns Church, 103 North Main St., West Bridgewater on Saturday, December 30th at 11:00AM. Private interment will be held in the VA National Cemetery at a later date. Calling hours omitted.