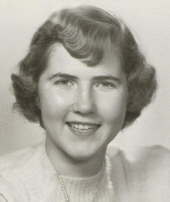 Obituary for Ruth Carol (Sawyer) Perkins
Online Obituaries


Ruth C. (Sawyer) Perkins, 85, of West Bridgewater passed away Sunday, December 24, 2017 at her home. She was the daughter of the late Harry and Edna (Marshall) Sawyer.


She was a lifelong resident of West Bridgewater, attending school there. Graduating in 1950 from the former Howard High School, the same year it burned to the ground. She worked as a telephone operator for a few years at New England Telephone. She also worked for twenty six years in the West Bridgewater school cafeteria systems and before retiring, worked for Shaws Supermarket for eight years.


Ruth enjoyed her home, family, movies, yard sales and reading. She liked to sing and play the piano which she had done since an early age. She also was fond of camping at Sebago Lake State Park.


She is survived by her children, son, Lee of West Bridgewater, daughter, Donna and her husband Richard Hall of New Bedford, son, Daniel and his wife Cheryl of Harmony, Maine, son, William of Brockton, son David and his wife Kathy of Bridgewater, daughter, Carol and her husband James Roque of Bridgewater and daughter, Nancy and her husband Thomas Platt of Bourne and South Casco, Maine; two brothers, Harry J. Sawyer, Jr., and his wife Jeanne of West Bridgewater and David W. Sawyer and his wife Christine of Forestdale, MA. Ruth had eight grandchildren, several great grandchildren, two great great grandchildren and numerous nieces and nephews. In addition to her parents she was predeceased by her former husband, David Perkins.



Funeral Information


A funeral service will be held on Friday, December 29th at 12:00PM in the Russell & Pica Funeral Home, 441 South Main St., (Rt.28) West Bridgewater. Interment will follow in Pine Hill Cemetery, West Bridgewater. Calling hours will be prior to the service from 10:00AM to 12:00PM.