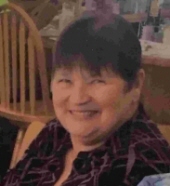 Obituary for Patricia J Phelan
Online Obituaries


Patricia 'Pat' J. (Panit) Phelan, 71, of Brockton, passed away suddenly at her residence on Tuesday, December 26, 2017. She was the wife of James Jim, Jamie L. Phelan.


Born June 16, 1946 in Boston, MA she was a daughter of Joan (Warzinskas) Panit and the late Joseph J. Panit. Pat was raised and educated in Dorchester. She was a graduate of Monsignor Ryan Memorial High School. She worked as an administrative assistant for Brockton Hospital and Aqua-Leisure Industries in Avon for several years.



Some of Pat's hobbies were crafts, sewing, knitting and reading. She enjoyed knitting hats for cancer patients for an organization called Knots of Love. Pat was a member of Christ the King Parish. She also loved to attend her bible study groups as often as possible. Most of all she enjoyed spending time with her husband, mother and family.



Patricia is survived by her loving husband, James Jim, Jamie' L. Phelan; her mother, Joan (Warzinskas) Panit; her daughter, Paula Welch; her stepchildren, Jeff Phelan and his wife Terri, Brian Phelan and his wife Madelyn, Sharon Phelan and Eddie Nelligan; her grandchildren Tyler, Aidan, Devin, Delaney, Bryan, Samantha, Brooke, Jared, Jordan, Brianna, and Ryan;her siblings, Janet Lacey and her husband Kevin, Betty Cunningham, Barbara Hanson and Paul Hanson; her nieces, Caren OConnell, Amanda Lacey, Erica Kelley, Mikaela Wooten and Kelsey Malone and her great nephew Liam Hanson. She was the stepmother of the late Jimmy Phelan and aunt of the late Craig Hanson.



Funeral Information



A Funeral Mass will be celebrated for the repose of Patricia's soul on Tuesday January 2, 2018 in Christ the King Parish, 54 Lyman St., Brockton at 12:00PM. Interment will follow in the Melrose Cemetery, Brockton. Calling hours will be held in the Russell & Pica Funeral Home, 165 Belmont St.(RT123), Brockton on Tuesday from 9:30AM-11:30AM.