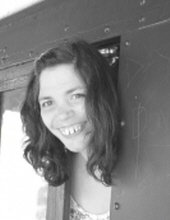 Obituary for Kara Danielle Maker
Online Obituaries


Kara Danielle Maker, 33, of Georgia, passed away Saturday, December 23, 2017.



Born June 26, 1984 in Ancon, Panama, she was the loving daughter of Carol (Hakeem) Maker and Lawrence Maker.



Kara was raised all over the world and attended schools from Germany to Georgia.



Kara was active in Special Olympic sports throughout the years, participating in horseback riding, bowling, track and cheerleading.


She loved to travel, especially to Disney. She loved being with family and friends. She loved life and lived it to the fullest. She made a difference in many peoples lives throughout the years, and was a special gift to her family and friends. She will truly be missed.


In addition to her parents, she is survived by her siblings, Rory Maker and his wife Carolyn, Mathew Maker and Alyssa Maker; her aunt, Paula Gebrayel; her uncles, William Hakeem and his wife Jessica and Michael Hakeem and his partner Bill Phillips; her cousins, Lyal Tonelli and her husband Anthony and their children Maximus and Leyla; Danielle Gebrayel, Michael Gebrayel, Laura Gebrayel, Stephanie Hakeem and Samantha Hakeem and her Father's wife Elizabeth Maker and her son Sebastian.



Funeral Information



A funeral service of the Devine Mysteries will be celebrated on Saturday, December 30th at 10:00AM in St. Theresa Maronite Catholic Church, 343 North Main St., Brockton by the Rev. Joseph Daiif. Calling hours in the Russell & Pica Funeral Home, 441 South Main St., (Rt28) WEST BRIDGEWATER on Friday from 5:00-8:00PM.