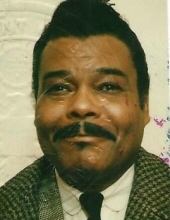 Obituary for Robert E. Redman
Robert E. Redman, 93, of Brockton, passed away on Sunday, September 22, 2019 at St. Joseph's Manor in Brockton. He was the husband of Shirley A. (Winslow) Redman.

Born in Trinidad and Tobago on December 1, 1925, he was the son of the late William Redman and Cleotilda (George) Redman.

In addition to his wife Shirley, Robert is survived by his children, Angela Hylton, Michael Redman, Anthony Redman and Robin Torres; his siblings, Gretel Weston and Winston Redman; and many grandchildren and great-grandchildren.

Service information to follow.