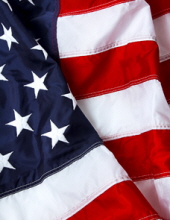 Obituary for Robert E. Lindgren, Sr.
Bob (Robert) Lindgren

11/25/26 – 11/13/18 Lifelong resident of West Bridgewater

Bob was born the son of Swedish Immigrants Ernest and Bertha Lindgren. He also had a brother (Leslie-preceded in death). Bob was raised in West Bridgewater and as a boy he worked in his parent's local grocery store. Bob served proudly in the U.S. Navy and when discharged he married his sweetheart Mary (Pross-preceded in death) and they were together for 69 years. Together they raised a son (Bobby) and a daughter (Kathy).

Bob worked as a finish carpenter for TF Crowell & Sons of Brockton until he retired. He loved the outdoors and was an avid archer, skier, hiker, tennis player and sailor. He loved the ocean and the solace he found there. He was a longtime member of the Appalachian Club and Sub Sig.

Bob was also a member of the Baalis Sanford Masonic Lodge for over 50 years and served as past master 1970-1973.

Bob is survived by his son Bobby (Cindy) VA, daughter Kathy (Larry) OR, granddaughter Erica (JB) and great granddaughter Brooke of VA, and niece Gail (Paul) of MA. Bob will be greatly missed by all who knew him and by his loving family. At his request there will be no services at this time. The family is planning a celebration of life and renewal which will be held in the spring.