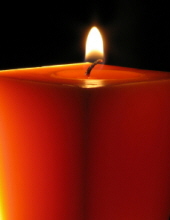 Obituary for Regina (LaFratta) Berry
Regina M. (LaFratta) Berry, 67, of Halifax, passed away on Tuesday, June 25, 2019 at the Signature Healthcare Brockton Hospital after a brief illness. She was the longtime companion of Peter Stuart.

Born September 18, 1951 in Brockton, she was the daughter of the late Angelo LaFratta and Beatrice (Butler) LaFratta.

Regina had worked as a Service Technician for Thermo Fisher Scientific in Franklin for many years.

In addition to her companion, Peter Stuart, she is survived by her daughter, Lisa M. Berry; her grandchildren, Meaghan Andrade and Marcus Andrade; her sisters, Dorothy R. Meade, Marlina R. Sullivan and her husband Thomas and the late Michael A. LaFratta.

At Regina's request, all funeral services are private.