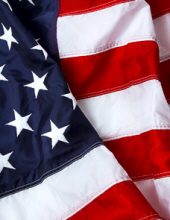 Obituary for Paul J. Harper
Paul J. Harper, 76, of Brockton, passed away Sunday, September 23, 2018. He was the devoted husband of Elaine M. Harper for 52 years.

Born March 26, 1942 in Worcester, he was the son of the late Joseph Harper, Jr. and Bessie (Amell) Harper. Raised in Worcester he graduated from Wentworth College.

In addition to Paul's wife, he is survived by his beloved children, Matthew P. Harper and Michelle A. Harper Diprimio; his granddaughter, Emily A. Diprimio; his great-granddaughter, Aaliyah Blevines.

Paul was a gentle, patient, honest, kind, loving, hard working provider who gave everything of himself to his family. He believed in doing all things honestly and by the book. He had the wonderful gift of not speaking negatively about anyone.

Paul was born and raised in Worcester, MA. he had a special bond with his beloved mother, "Bessie" and cherished his Aunt Ruthie. Paul attended Peekskill Military Academy in New York. He went on to graduated at Classical High School in Worcester, MA where he coached the Boy's Basketball team. In his school years he played lacrosse and soccer. His first job was at his dad Joe's shop the Parker and Harper Manufacturing Co., also in Worcester. Paul received his mechanical Engineering degree at Wentworth College, served in the Army Reserves and was a police officer for the City of Boston. He was also employed at G.S.A as a government electrician for many years and an F.P.O. Officer, lastly as an I.C.E. Officer at Homeland Security.

He was a member of the Mason's, The Scottish rites and the Shriners. Paul enjoyed working in the yard, reading the newspaper, loved Hershey kisses. He was an avid fan of the Boston Red Sox and the New England Patriots. Paul enjoyed traveling.

Paul was thrilled to become a grandfather to Emily and absolutely adored his great granddaughter Aaliyah, whom he called "the little one". He was seet and intelligent and we all loved his stories about his up bringing.

Paul, the husband, dad, papa. We will miss greatly! We will always and forever keep you in our hearts and minds. We love you! RIP.

Calling hours in the Russell & Pica Funeral Home, 165 Belmont St., (Rt123) Brockton on Friday from 10:00AM-12:00PM followed by a graveside service in Melrose Cemetery, Brockton at 12:30PM.
Previous Events
Visitation
Russell & Pica Funeral Home
165 Belmont Street
Brockton, MA 02301
Graveside
Melrose Cemetery
88 No. Pearl Street
Brockton, MA 02301