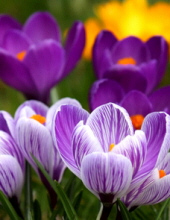 Obituary for Patricia Mary Giles
Patricia Mary Giles, 60, of Brockton passed away on February 25th, 2019, after a long period of declining health at Good Samaritan Hospital in Brockton.

Patty was born on September 17th, 1958, the daughter of the late Henry and Mary Rose (Hanley) Giles of Brockton.

She is survived by John and Caroline (Fradette) Giles of Winchester, MA, Michael and Jan (Ferrini) Giles of Salem, OR and many aunts, uncles and cousins, and the Fradette family of Lexington, MA.

Patty attended St. Coletta's school in Hanover, MA, and graduated from Brockton High School, class of 1978. For many years, she was employed by the GROW Occupational Workshop in Randolph, MA.

Despite her many challenges, Patty will be remembered by those closest to her for her indomitable spirit, outgoing nature and, for the most part, sweet temperament. Patty was never happier than when she was in the company of her adoring aunts and the infant children and toddlers of her cousins.

Patty loved to watch old movies and situation comedies, figure out puzzles, page through catalogs and color in sketch books.

We are proudest of how brave she was after our mother, the cherished centerpiece of her life, passed away. Despite her grief, Patty soldiered on with the assistance of family and caregivers. We wish to thank members of GROW and Growthways for their dedication in this regard.

Services will be private. Anyone who wishes may donate to the charity of their choice in Patty's memory.