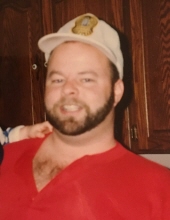 Obituary for Michael Kane Snow
Michael "Mike" Snow passed peacefully on Wednesday evening August 28th surrounded by family.

While Mike was only 58 years old, those that knew him understood just how much he fit into his short life. From day one Michael operated in the fast lane. Whether it be work or play Mike never settled for anything less than being the best. Mike always lead, never followed.
A partner at Fay, MacRae & Snow for many years Mike was always the "go to" for technology. Those that worked with or for him knew his value when it came to complex products and projects. Mike knew his stuff and could sell.

His father, Dick Snow, would never admit to it but we all knew deep down he understood and appreciated how Mike made sure dad had a new car every couple of years. The hard way of course as in the autobody shop would come back with "sorry Dick, nothing we can do, it's totaled". Mike never discriminated with make or model, he crashed them all. He did however make his dislike for the Volvo well known and found a special tree on Ash street in Brockton for disposal. With Mike; cars, motorcycles, boats all had one thing in common. They looked good and were fast. Volvo excepted.

Mike's favorite hobby was offshore racing which he did professionally for many years with his Team Banana B73 race boat, and, with great success. He finished 3rd in the NPBA Key West Nationals back in 1987 with every member of the team still referring to it as one of the best times of their lives. Ten Brockton guys in Key west for 2 weeks. What could possibly go wrong. Not a thing. Every guy on that team loved him and looked forward to every day. Hanging with Mike guaranteed fun and excitement with nothing out of bounds.

Mike was also a very accomplished skier and snowmobiler spending many winter weekends turning Vermont, New Hampshire and Maine upside down.

Back in February Mike was in some difficulty at the Beth Israel Hospital in Boston and was asked to participate in a trial for a new treatment. He volunteered for the trial knowing that while it may have done little to help his situation his participation could help others more fortunate than he. He did this willingly and without hesitation. The treatment is heading forward to the approval process.

We all know Mike has just moved on to the next adventure, and no doubt, up for the challenge. So, wherever that may be, and whomever present, hang on, you're in for one heck of a ride.

He will be missed.

Michael is survived by both his mother and father, Bunny and Dick Snow, sister Jackie and her fiancé, Tom Goodale, brother Rick and his wife Linda, nephew Michael D'Alessandro and his wife Tara, nephew Chris D'Alessandro and his girlfriend Danyele Cullen as well as many aunts, uncles and cousins.

Services are private and at the convenience of the family.