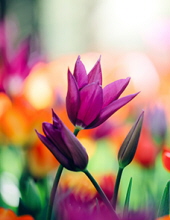 Obituary for Gloria Mario Eileen (Gooding) Jordan
Gloria Mario Eileen (Gooding) Jordan, 79, of Pegwell, Christ Church, Barbados passed away Thursday, January 10, 2019 at the Signature Healthcare Brockton Hospital. She was the loving wife of Maurice Ethan Jordan.

Born February 12, 1939 in Union Land, St. Joseph, Barbados she was the daughter of the late Ernest Gooding and Vivian (Mayers) Bullen.

In addition to her husband she is survived by her children; Rowle Mayers, Beverly Mayers, Maurice Mayers, Rhonda Alleyne, Anthony Jordan and adopted daughter Joycelyn Best; Grandchildren, Ragayla Mayers, Nikita Harmon, Kenttaro Mayers, Kendra Gunther, Matthew Mayers, Michaela Alleyne, Kayla Jordan and Anthony Jordan, Jr.; 5 great grandchildren; Aunt of, Jacqueline Mahon and Leshelle Lee and James Bullen; mother in law of Yvette Jordan, Glordene Mayers, Mailyn Mayers and Michael Alleyne; cousins, Rodney Mayers, Monica Mayers, Ira Odle and Everton Odle; Friend of the late Elaine Best, Meta Brathwaite and Vincent Burnett.

All services will be held in Christ Church, Barbados.